Education for Enlightenment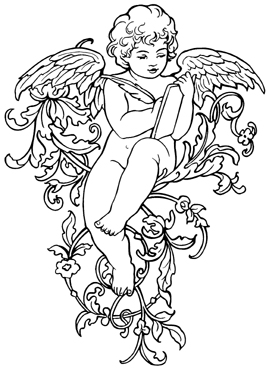 There was a time when children were raised from the earliest ages with an understanding of their Divine nature and a working knowledge of the spiritual aspects of life on Earth, encompassing both the visible and the "unseen" worlds. As children matured, those who were ready entered the so-called "mystery schools" for more advanced training, with the goal of serving humanity in some way. Over time and with the rise of empiricism, rationalism and the scientific method, such beliefs were ridiculed and largely lost to the average person; and the mystery schools were removed from the public eye. With this, a great opportunity was lost to educate the majority of people in the esoteric arts and an understanding of the true nature of their sojourn here on Earth.
Because we in TRIUNE work for synthesis in all things, we do not favor the teachings of one faction over another, but believe that all the great Wisdom Traditions point to the same Truth and all have something of value to teach us. We also believe that the time has once again come to educate the general public in esoteric principles and practices. However, we believe this type of study is of the most practical value when synthesized with the teachings of modern science and the arts. To this end, we sponsor Education for Enlightenment, a program to benefit both children and adults.
Our first project will be to publish for public distribution, both in print and electronic formats, a series of articles and lessons collectively called SPARKS -- an acronym for science, philosophy, art, religion and knowledge for the spirit and soul -- all subjects which facilitate a more well-rounded education for all.
If you would like to regularly receive our SPARKS publications, please send us your postal address if you prefer hard copies, or your email address for electronic versions. Send all requests to info@triuneoflight.org.
Following are some initial thoughts on this new project from some of the TRIUNE members who are involved.
Kathy Hall: Early childhood is where initial teachings should begin. Allegorical stories embedded in ancient wisdom provide an educational framework that could branch out in many directions. The story of Shambhala seems a natural starting point from which to begin explaining the hierarchy of worlds and our existence here on earth. Storytelling could be accompanied by artworks such as simple or complex Mandalas that illustrate these worlds and the connections to our own, inner beings. As children mature, the concepts move from simple to complex and encompass further myths and stories such as those about the gods of ancient civilizations -- Greece, Rome, Egypt, India, Tibet and the religions that eventually evolved. Many teachings would best be presented through the arts.
Roza and Margarita Riaikkenen: We are excited with the opportunity to participate in the work on education of children, without limitations on the topics for discussion, either on children's age (from a child in the mother's womb to an adolescent growing into an adult) or on the chosen points of view (from philosophy to practical applications).
Not every parent is simultaneously a professional teacher, but every parent carries the responsibility of becoming the first teacher of life for their children. As parents ourselves, we are going to write the future articles from the standpoint of a parent, and we will certainly have in mind the teacher's role because we are used to working in close communication with teachers, from time to time undertaking the role of a teacher ourselves. As we see it, there are no ideal parents and there are no similar parents. All parents are similar only in one aspect – their love to their children. The parent's love is the basis for the creation of a nurturing environment for any child.
Parenting resembles art, with its constant challenges and aiming to improve. It relates to any level of the talent of parenting and brings its own difficulties and joy. Mistakes are a normal part of any learning, though sometimes mistakes in parenting may cost dearly, both to the child and to the parent. That's why it is extremely useful to get to know the experiences of other parents who searched and worked and got results.
Dorothy Pinkett: Something has been very important in my discovery of the great potential children have at a very early age; they come into each incarnation with the realization that they are a Soul within a physical body. They are an expression of love; you see it in the way their eyes light up and how easily they smile. Everything is a new experience they must touch and taste. They only need the guidance of the parents and a good education to continue on the path to greater realization of the world to be created.
I am African American and came up in an era of limited educational opportunities for people of color. I am a mother, grandmother and great-grandmother. In my experience as a caseworker in a day care center, we had a diverse group of children ages three through ten. We served children who attended elementary school and needed an after-school program. I have also been involved in a program sponsored by an organization to assist children in elementary school. Too many of them were promoted to the next grade without reading skills. I've had the experience of working at employment agencies, assisting young high school graduates to obtain employment and discovered that they could not fill out the papers required to be hired.
Education is the foundation of what is necessary for the continuation of the generations to come to understand on a higher level of consciousness who we are as humanity. Children come in this incarnation with all the tools they need to be spiritually guided in the right direction.
Educating our children is so crucial to the continuance of humanity in this planet. Children already know so much intuitively. It is a matter of guidance from us to assist them to continue on the path of enlightenment from which they have come to us.
Andrew Rooke, National Secretary, Theosophical Society Australasian Section: It seems that rather than having the ideal of "synthesis," modern education is becoming more and more "specialized," especially in the sciences. In fact, somebody once said about this phenomenon that the modern Western education system encourages us to, "know more and more about less and less!" This is certainly in contrast to the advice and example of spiritual luminaries throughout the ages who always advised a broad-based and integrated curriculum from Plato onwards.
H.P. Blavatsky, the principle founder of the modern theosophical movement in 1875, which sought to revive the ancient wisdom in the West, certainly advocated a synthesis of philosophy and the sciences as the way of the future. Her master-work, The Secret Doctrine, was in fact sub-titled: The Synthesis of Science, Religion and Philosophy. Further, in her Key to Theosophy, Madame Blavatsky speaks of our responsibility as parents for the education of our children in the broadest sense:
"Children should above all be taught self-reliance, love for all men, altruism, mutual charity, and more than anything else, to think and reason for themselves. We would reduce the purely mechanical work of the memory to an absolute minimum, and devote the time to the development and training of the inner senses, faculties and latent capacities… We would endeavour to deal with each child as a unit, and to educate it so as to produce the most harmonious and equal unfoldment of its powers, in order that its special aptitudes should find their full natural development…"We should aim at creating free men and women, free intellectually, free morally, unprejudiced in all respects, and above all things, unselfish. And we believe that much if not all of this could be obtained by proper and truly theosophical education."
A childrens' booklist of mystical childrens' books is produced by the Theosophical Society (Pasadena) at: http://www.theosociety.org/pasadena/chilbklst/ChildsBkList-TSCC.pdf